The LEGO® White House model experienced a bit of a homecoming for the holidays, traveling to the White House Visitors Center in Washington D.C. for an exhibition that will run from November 19th to January 28th. LEGO Systems Inc, the National Park Service, the White House Historical Association, and Creatacor partnered in bringing this exhibition to the Visitors Center.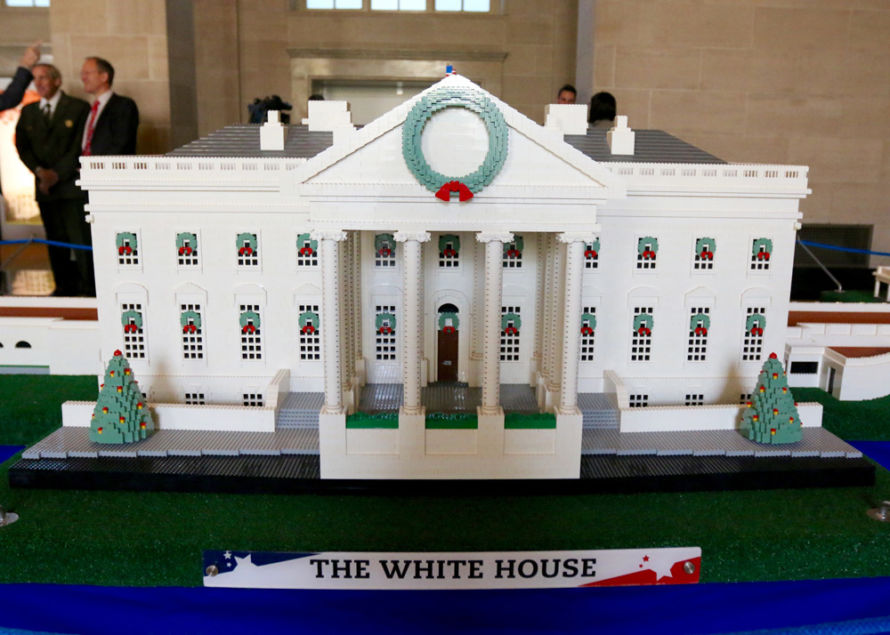 The LEGO White House model, one of ten models that are a part of the LEGO Americana Roadshow, was decorated for the holidays for its visit to the nation's capital. The holiday decorations were produced and installed exclusively for this exhibition, consist of over (70) small wreaths, (2) large wreaths, and (4) Christmas trees which have been made completely out of LEGO bricks and LEGO elements by the LEGO Model Shop in Enfield, CT.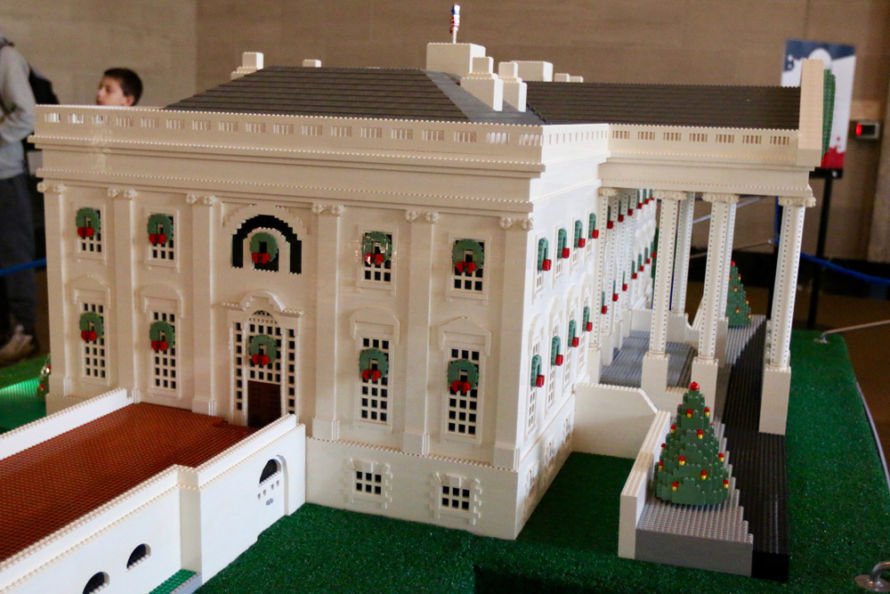 Kicking off the event was a ribbon cutting ceremony which was attended by members of the White House Curator's Office, National Park Service, and members of the Danish Embassy. Deputy Chief of Mission from the Danish Embassy, Henrik Bramsen Hahn, took time to address those in attendance noting, "the pride that Denmark has in the LEGO company" as well as noting "In Denmark LEGO is an integrated part of your childhood as we believe that creativity and play are key to a child's development."
At the completion of this holiday exhibition at the White House Visitors Center, the LEGO White House model will rejoin the LEGO Americana Roadshow on February 9th through 24th at Crossgates Mall in Albany, NY.