"There is no running in the exhibit hall. Please walk to your destination."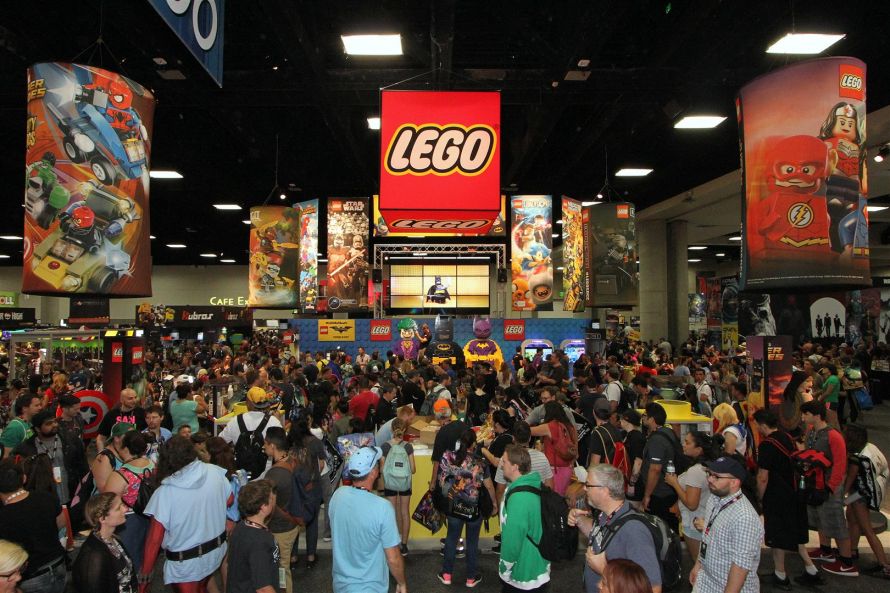 When you hear this over the loudspeaker, you know San Diego Comic-Con 2016 (SDCC) is officially open.
Creatacor continued its great working partnership with LEGO® to produce another (16th for LEGO) uber awesome LEGO booth for SDCC, which opened on Wednesday, July 20th, in San Diego.
The LEGO exhibit offers fans a chance to see some of the amazing 2017 LEGO building sets and enjoy interactive LEGO experiences with friends, family, other Comic-Con fans and LEGO Master Builders.
In addition to featuring four life-sized LEGO models and LEGO building sets, the booth also features LEGO brick graffiti walls for fans to build their own art creations, a large video wall and a fully stocked LEGO store.
Attendees will also get to assist LEGO Master Builders build life-size models.
Of course there's also the SDCC 2016 LEGO exclusives that will be available in the LEGO booth store and a special Saturday surprise this year as well!
Check out this video on the building of the Captain America model by LEGO Master Builder, Erik Varszegi. This model will be one of four featured in the booth. Master Builder Erik will be onsite building models along with LEGO Master Builder, Mark Roe (from money.cnn.com):
The LEGO Model Shop team in Enfield, CT also built a LEGO Batman model which will be in the Warner Bros. booth to celebrate The LEGO Batman Movie which will be coming out next year. The model was built from 53,998 LEGO bricks! Here's a time-lapse video of the 277 hour build (from cnet.com):
And here's a movie teaser:
Finally, here is a Flickr album of 350+ photos from the show: LEGO Systems, Inc. – Comic-Con 2016.